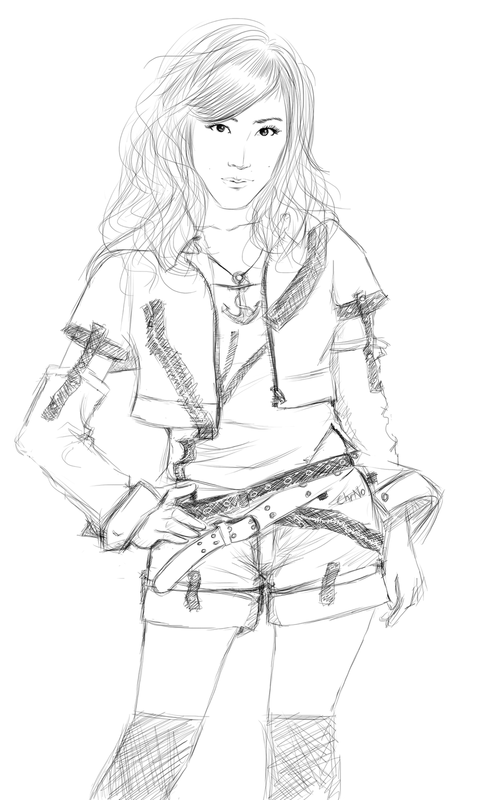 This is just so far away from what i wanted in the begining but i guess it's still okai hahaha...
So yeah as i mentioned it in the previous post, i wanted to draw some Miya with a anchor weapon, obviously postponed, just wait for me you anchor weapon whatever you would look like...
Some other ideas ran into my head, such as something like Miya surfing on a big anchor, or Soul Eater theme : Miya with Captain as her anchor weapon soul...looks like anchor won't get out of my mind that easily gnnnnn....
I'm not really a manoeri follower but damn her latest outfit look so damn cool...if only Miya could wear it for real...the outfit being red didn't really match the anchor and overall sea/ocean/beach/wavesbikini theme..wait...ahem...but since i didn't color it who cares...and another thing i could add was a harpoon but since i was already so lasy and spent too much time on that drawing it just disappeared *poof* mmm maybe that could be in another drawing later who knows...
Anyway happy new year everyone~